How To Buy Proxies Wisely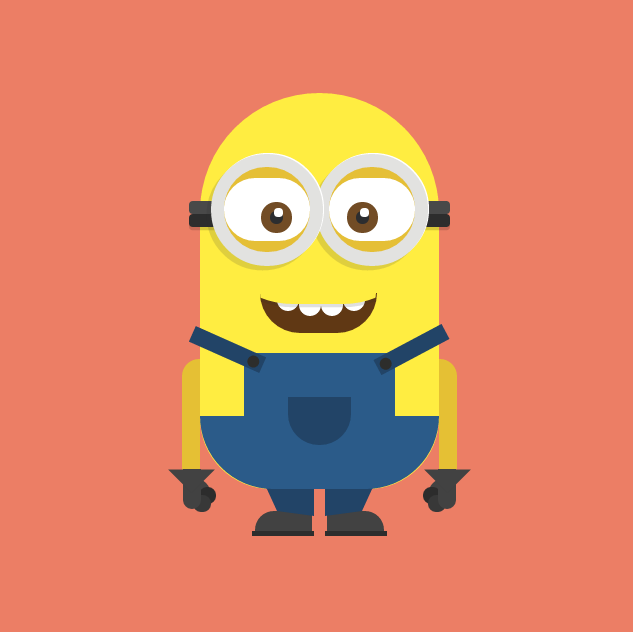 Tim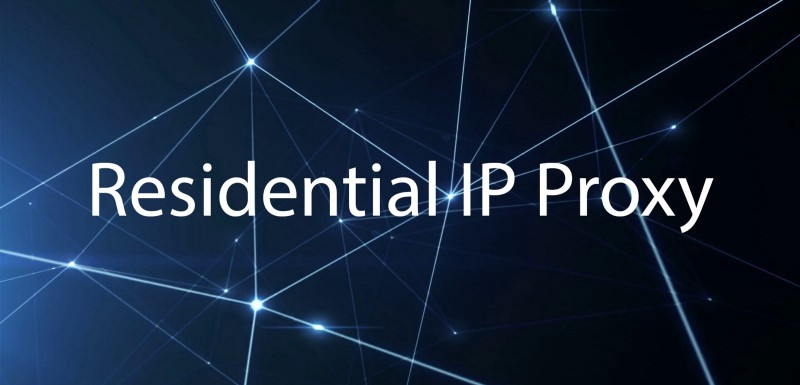 Deciding on what and where to buy proxies can be daunting. When it comes to purchase them, very few have to knowledge on what to purchase and how to do it.
In this article, we are going to show you:
1. What is a proxy server
2. How many proxy types there are
3. What are special use proxies
4. Where to incorporate these proxies
5. Where to buy these proxies
WHAT IS A PROXY SERVER?
In its simplest form, a proxy is a server through which you connect to the Internet. Proxy servers are used as anonymity tools because the websites or platforms where you are going to connect them do not receive your IP. They can only see the proxy server IP. Thus your IP stays hidden.
If we dig into the technicalities of proxies, we find that there are two types of proxies. HTTP proxies and SOCKS proxies (I am going to refer to SOCKS as SOCKS5 because these are the most used ones and probably the one that you will use too). Furthermore, HTTP proxies are divided into two parts as well. Simple HTTP proxies, which connect you through an HTTP connection. And HTTPS proxies which are SSL encrypted proxies. With them you can connect via an SSL encrypted connection. Making them secure to connect all types of accounts.
The difference between HTTP/HTTPS and SOCKS5 Proxies
The main difference between an HTTP and a SOCKS5 proxy is that HTTP connects only browser based applications. Thus you are allowed to surf the web or connect to websites and on-line platforms that allow only HTTP connections.
HTTPS proxies allow you to connect to the same browser based application, but through an SSL encrypted channel, thus your connection is secure and safe.
On the other hand, SOCKS5 proxies allow you to connect any Internet application through them. Thus, if you need to connect through a FTP channel or to download torrents via a torrent client, you need to buy SOCKS5 proxies.
These two main differences between proxies are only on a technical level. From a buyer point of view, there are other differences that needs to be considered. If you look to buy proxies for anonymity or for your business needs, you need to understand the differences between the proxy providers you will find on the market.
TYPES OF PROXIES ON THE MARKET
If you look on the market, you will find three types of proxies marketed:
1. Free proxies
2. Cheap shared proxies
3. Dedicated private proxies
Before we start, we have to mention that most of these proxies are HTTP or HTTPS proxies. The main difference between them is who is allowed to use them to connect to the Internet.
1. FREE PROXIES
Free proxies are usually scraped on the Internet. You can find them through a simple Google search. Usually, they are HTTP proxies.
While many will consider using them because they are free, we have to mention that most of these proxies are actually hacked computers.
While you will be able to connect to the Internet through them, their reliability and safety is very low. Because you do not know who is the provider of free proxies and neither if the proxy allows an HTTPS connection, makes it prone to hacking and information leakage.
WHEN CAN YOU USE FREE PROXIES
We strongly recommend avoiding free proxies because they are not safe at all. Once you connect to the Internet through a free proxy, you lose control over your data.
The only way you can use free proxies safely is to never connect any accounts through them. But to only surf the web as a general user or to search online without connecting to any email or personal accounts.
But, if you really need to connect any type of account through a proxy, then you will need to buy a cheap shared proxy.
2. SHARED PRIVATE PROXIES
Shared proxies are exactly what they suggest. They are private proxies offered by a proxy provider which shares it between two or more of if customers.
Shared proxies are safer than free proxies because their route to the Internet is controlled by the proxy provider. Thus, the provider should offer the guarantee that nobody will monitor, or sniff the traffic that goes through the proxy server.
The main disadvantage of shared proxies is the lack of control you have over the other proxy users' traffic. If some of the other users are abusing online websites or platforms, the proxy and all the accounts connecting through it will get banned.
For example, if one of the shared proxy's user abuses Twitter, the social media platform could flag the IP and ban or even delete your Twitter account. Even if you have done nothing wrong, because you connected your account through a flagged proxy, you risk getting your account blocked.
WHEN CAN YOU USE CHEAP SHARED PROXIES
Even if the cheap shared proxy is an HTTPS one, we do not recommend using it to connect your accounts to the Internet.
Cheap shared proxies are ideal for large scale online operations for which you do not need to connect accounts through its. So you can use cheap shared proxies for SEO or web scraping.
Basically, if you need to conduct a large operation where no account login is needed, buy cheap shared proxies. They are your best option.
But, if you need to connect accounts through proxies in order to run your online operation, then buy dedicated private proxies.
SHOULD YOU BUY SHARED SOCKS OR HTTP PROXIES?
It depends. And this decision shouldn't be a discretionary one because you can get proxies as you like (contrary to most opinions).
In reality, before getting any proxies at all, you should check your tools where you plan on using your IPs to see if they support SOCKS5, HTTP or both protocols. And only afterward you should look into buying shared SOCKS5 or HTTP. Or if you do not need shared ones, but dedicated ones (this is another question that you should ask yourself later on).
Thus, the question if you need to buy shared SOCKS5 of HTTP ones should be answered by your tool (or bot).
In most case, you will need HTTP proxies, because usually, you will want to automate web tasks such as scraping or social media account management. In these two particular cases, your tool will use proxy servers to connect through multiple connections to the web server of the website you want to access. And you need to buy HTTP proxies. They're easier to find and most bots and scrapers use them.
However, you should buy SOCKS5 proxies only if you can't use HTTP ones and you need to open connection below the HTTP layer of a connection or through UDP. For example, gaming servers or chatting apps (Skype) do not use the HTTP protocol, but UDP. And the only way to connect to such servers is to use SOCKS5 connections.
3. DEDICATED PRIVATE PROXIES
Dedicated private proxies are similar to shared proxies. But the main difference is that you are the sole user of these proxies. Thus, you have full control over the traffic that goes through a dedicated private proxy.
Similar to shared proxies, dedicated private proxies are either HTTP/HTTPS proxies or SOCKS5 proxies.
Most providers rely on dedicated private proxies to turn a profit. So they will use the best proxies they have.
Usually dedicated private proxies are HTTPS proxies. And with the control you have other the traffic passing through the proxy server, makes is safe to connect any type of account through a dedicated private proxy.
WHEN CAN YOU USE DEDICATED PROXIES
You can use private proxies as freely as you like. Because they are HTTPS proxies and you have control over its usage, you can basically use the proxy to connect any type of account.
Most of the time, dedicated private proxies are used to connect accounts through automation tools. Thus, they are bought to connect social media accounts or any other accounts to an online platform.
Because a lot of dedicated proxies have been abused over the years, certain providers specialized in offering special use proxies. Which are dedicated private proxies for allocated for special services.
SHOULD YOU BUY DEDICATED SOCKS5 OR HTTP ONES?
Getting back to the previous question about which protocol-type of proxy you should get. Regardless if you need shared or dedicated IPs, the question is always answered by the tool you want to use.
But, the answer to the question if you need to buy dedicated SOCKS5 or HTTP proxies should be answered by your actions on the website you want to use them.
As a rule of thumb, you should always buy dedicated SOCKS and HTTP proxies when you need to connect accounts to a particular website. Subsequently, you should get shared proxies only when you need to access publicly-available information and you won't need an account to login to get this data.
In other words:
No account login-> shared proxies
Account login required -> dedicated (private) proxies
SPECIAL USE PROXIES OR VIRGIN PROXIES
Special use proxies are dedicated proxies allocated for one or a few online platforms.
Also, they are named virgin proxies because the proxy provider never allocated them to be used for that particular online platform before that.
In essence, these special use proxies are HTTPS proxies. The only difference is made between the provider and you, the buyer.
For example, if you purchase a virgin ticketing proxy to connect to Ticketmaster, you and the provider have the certainty that your account will connect without any issues. But at the same time, if this proxy is a virgin for Ticketing websites, it might be flagged on social media, making it impossible to connect even your personal account to Facebook.
HOW MANY VIRGIN PROXY TYPES THERE ARE
Virgin private proxies exist for the sole purpose of making it possible to connect your accounts to any online platform and to automate the process.
Thus, for any online platform where you can connect accounts and automate them, proxy providers will offer virgin private proxies.
There are five main categories of virgin private proxies:
Virgin social media proxies
Virgin ticketing proxies
Virgin classified ads proxies
Virgin sneakers proxies
Virgin gaming proxies
All these are HTTPS proxies never used to login to the underlying platform.
1. VIRGIN SOCIAL MEDIA PROXIES
These are HTTPS proxies through which you can connect securely your social media accounts and automate them.
Social media platforms are some of the most restrictive online platforms. They are very sensitive and will block and suspicious behavior.
Because social media platforms are sensitive, they will not only block abusive accounts, but they will ban all other accounts that used the same IP to log in.
Thus, the only safe way you can connect your accounts to social media is through virgin social media proxies.
HOW MANY SOCIAL MEDIA PROXY TYPES ARE THERE?
Very will providers will offer plain social media proxies. Most of them will allocate your social media proxies depending on their offering and on your needs.
There are providers offering proxies for only one social media platform. And there are providers offering proxies for any social media platform.
For example, there are providers offering:
1. Instagram proxies
2. Pinterest proxies
3. LinkedIn proxies
4. Facebook proxies
5. Twitter proxies
6. Snapchat proxies
Before purchasing any virgin social media proxy, we recommend you contact the provider and voice your needs. Inform them and ask if they can fulfill your needs. You do want your accounts banned and the provider does not wish his IPs flagged.
2. VIRGIN TICKETING PROXIES
Other websites that are even more restrictive than social media platforms are ticketing proxies. Among ticketing websites, Ticketmaster sits like a flagship.
Ticketmaster is famous for its army of employees focused on fighting ticket purchase automation.
Most ticketing websites allow you to purchase up to 8 tickets per IP. The issue arises if you have a group bigger than eight people. Making it impossible to purchase tickets for all of them.
Ticketing proxies will help you connect to ticketing websites and bid for as many tickets as you need.
Like other proxies, even ticketing proxies are HTTPS proxies. Because some of the events are local, ticketing proxies need to be allocated from a certain metropolitan area.
3. CLASSIFIED ADS PROXIES OR CRAIGSLIST PROXIES
Some of the most geo-targeted proxies are sold for classified ads websites. Classified ads proxies are also called Craigslist proxies, after the largest classified ads website in the US.
In order to be relevant on classified ads websites, you need to post ads on a regular basis and as many as you can in order to be one of the top findings on classified ads. Therefore, a lot of classified ads sellers use classified ads proxies to post ads.
In addition, because all ads are local, when it comes to classified ads, most proxies sold are located in certain areas. Thus, making the location of the proxies an important buying criterion.
Craigslist and some other classified ads websites are some of the most dynamic websites on the market. Therefore, very few providers offer classified ads proxies.
Another reason why Craigslist proxies are used is to target a larger customer base. For example, there are yachts and sailing boat sellers from Florida that are not allowed to advertise their boats on the West Coast. So, their only solution is to purchase Craigslist proxies located in LA or San Francisco and advertise on the local Craigslist directory.
4. SNEAKERS PROXIES
If there few providers for sneakers, there are even fewer providers for sneakers proxies.
Sneakers selling websites are very restrictive websites. Sneakers proxies are HTTPS proxies used to cop limited edition sneakers on-line.
Sneakers proxies are used to cop limited edition sneakers when they released at a certain time. They are also HTTPS virgin proxies and are used to automate sneakers purchases.
Sneakers proxies are used for the following websites:
1. Nike.com
2 Adidas.com
3. SupremeNewYork.com
4. Footlocker.com
5. EastBay.com
Very few providers have good enough proxies to market them for sneakers coping. And there are even fewer providers to offer Nike proxies.
5. SEO PROXIES
SEO proxies are different from other special used proxies because for Seo, you do not require virgin private proxies.
Because for SEO, search engine scraping or even web-scraping you do not need accounts to connect, you can choose even cheap shared proxies to implement in your operation.
SEO proxies are HTTPS, but the nature of the proxies do not matter and for SEO, we can even recommend choosing the cheapest shared proxies.
WHERE AND WHY TO INCORPORATE YOUR PROXIES
As mentioned above, proxies are used to spoof your location and to connect safely to certain websites.
Another reason to use proxies, especially private proxies, is to ring-fence automated accounts. For example, if you are running multiple social media accounts, you will need private proxies or social media proxies in order to protect each account from the others. So, if one of your accounts gets banned, the rest of your accounts will be safely protected because they connected to the social media platform through another proxy. Thus, even if you run all your accounts from the same server, they will look independent from each other.
We are not going to focus on free proxies because they can be risky. We are only going to consider private proxies.
You can use and incorporate private proxies with the following apps:
1. Web browsers
2. Applications
3. Automation tools
4. SEO tools
WEB BROWSERS
You can use private proxies for browsing the web. This is the purest form of using a proxy.
Basically, the main reason to browse through a proxy is either for anonymity, to protect your privacy, or to by-pass geo-specific firewalls as Turkey's Internet ban or the Great Firewall of China.
The sole purpose of using private proxies to surf the web is to hide your real location.
For browsing the web, you can use cheap shared HTTPS proxies. Or for better privacy and anonymity, you can use private proxies.
APPLICATIONS
For applications, you can use SOCKS5 proxies, as they are the only proxies that can connect applications such as uTorrent or FTP.
AUTOMATION TOOLS
Today, most private proxies are used to automate tools or to scale largely automated operations.
Most virgin private proxies are used in such a manner. They are allocated upon the client request and they are used to connect multiple accounts through bots or automation tools.
Virgin private proxies, allocated especially for automation tools can be used with:
1. Social media tools
2. Sneakers tools
3. Ticketing tools
4. Classified ads posting tools
1. SOCIAL MEDIA PROXIES AND AUTOMATION TOOLS
Virgin social media proxies are used to automate social accounts through social media automation tools.
The most popular social media tools are MassPlanner 2, Instagress or FollowLiker. They are used to integrate up to hundreds of accounts and automate their behavior.
Because most social media platforms limit the accounts created from a certain IP to a number of five, you need private proxies to create or connect your accounts.
Most accounts used to connect through social media proxies have automated behavior. Thus, if one of them is banned, the other accounts connecting through the same IP or proxy could be banned. Therefore, for the safety of you operation, we recommend using only one account per virgin social media proxy.
2. SNEAKERS PROXIES AND BOTS
Sneakers proxies are used to connect multiple accounts and cop limited edition sneakers. Successful businesses have been developed this way.
Limited edition sneakers are released on schedule, at certain times. Most people will try to cop sneakers at the same time. So in order to increase your chances of coping sneakers, you have to use the best sneakers proxies and sneakers bots.
The most used sneakers bots are:
1. Better Nike Bot
2. Another Nike Bot
3. Supreme Bot
3. TICKETING PROXIES AND SCALPING BOTS
Ticketing bots are used to bid for tickets upon release. Ticketing websites limit the number of tickets purchased from the same IP to a number of 8. So if you want to purchase more, you need to use ticketing proxies and ticketing bots.
Tickets, similar to sneakers, are released at a set date. So if you want to increase your chances, you need to increase the number of bids.
Because you need multiple accounts to bid successfully, you will need multiple ticketing proxies and connect your accounts through them.
SEO TOOLS
As mentioned above, SEO tools are used to run search engine scraping, web-scraping or simply to automate SEO.
Some of the most used SEO tools are SEnuke or ScrapeBox. Through Scrapebox, you can incorporate even free proxy lists. No matter your use of these proxies, you will need proxies, either private proxies or free proxies.
Simply put, there is no ideal provider. At the time of this writing, there are more than 30 proxy providers. None of them has the solution to all your proxy needs.
Very few providers recognize, but most proxies are a commodity. Their product is almost indistinguishable. Private proxies are not branded. So the only way you distinguish between private proxies is to know and be aware of what you can and can't connect through them. Therefore, some private proxy providers with superior infrastructure started allocating virgin proxies for certain online platforms.
In time, these providers started focusing on providing virgin proxies for certain services. Therefore, there are certain proxy providers specialized in SEO proxies, others in sneakers proxies and others in social media proxies.
So, if you need private proxies for your online operation, do not search for cheap shared proxies. In the case of private proxies, what you pay s what you get. Thus, if you need special virgin private proxies, look for the provider specialized in those proxies.
It is highly advisable that if you have doubts, you better contact the provider before and then purchase your proxies. Also, if you want to convince yourself of their proxies' capabilities, ask for a trial. A good proxy provider should offer a trial before purchase.